Our Twist app lets you lookup IP information directly from within Twst. We are proud to be one of the first published applications on the Twist marketplace.
Installation
Twist makes it super easy to install the integration. You can find it in their marketplace.
Simply install it via the above link and you're good to go!
Usage
You can use it within Twist by using the GeoJS slash command. For example /geojs 8.8.8.8.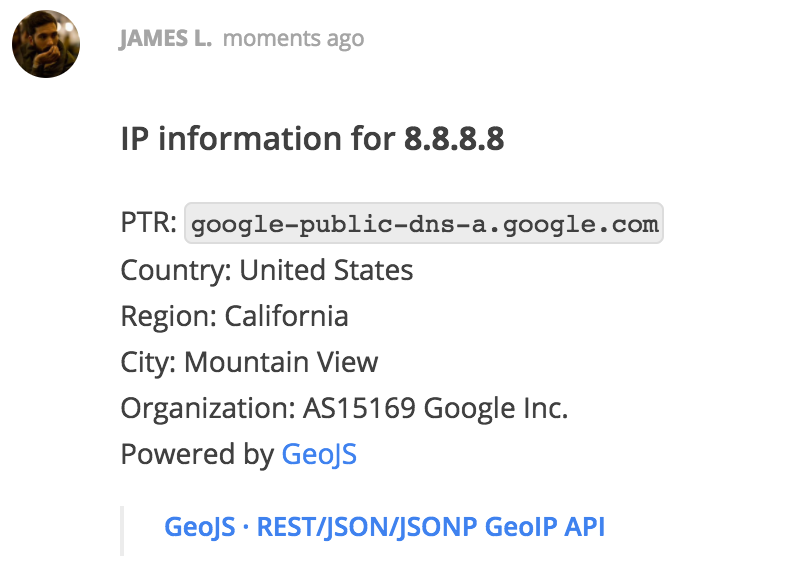 Support
If you require support for this app please reach out via the contact page.